I started my day at the Twisterella Unconference with a bunch of practical advice for musicians. It was still really interesting to listen to even though I am not the target audience.
Music for the day started with the tracks submitted for the A & R session at the unconference. In the background we could hear the soundcheck for Fatherson.
As soon as the unconference ended it was straight into their set after a quick hello to The Tea Bee at the bar. A packed SU enjoyed a great set by them.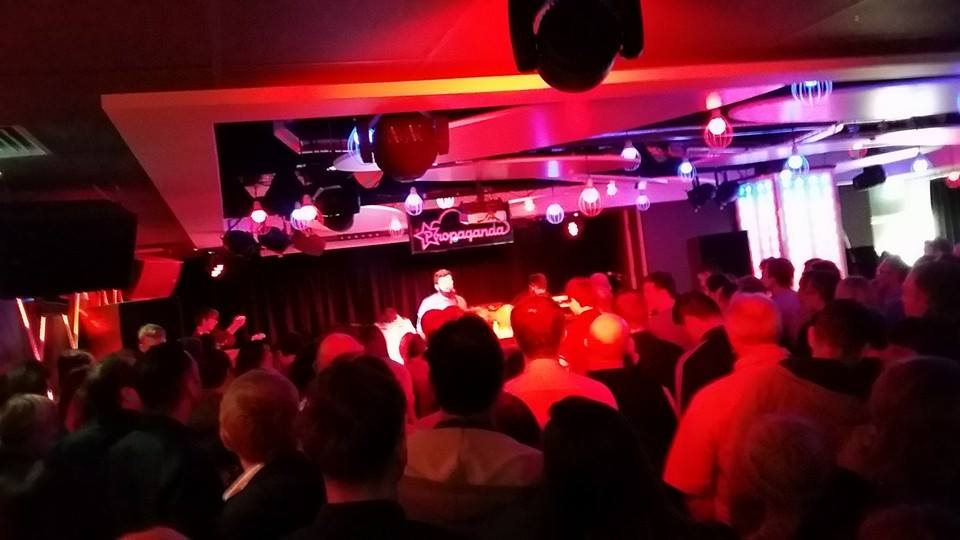 Photos of Fatherson by Nick Wesson below.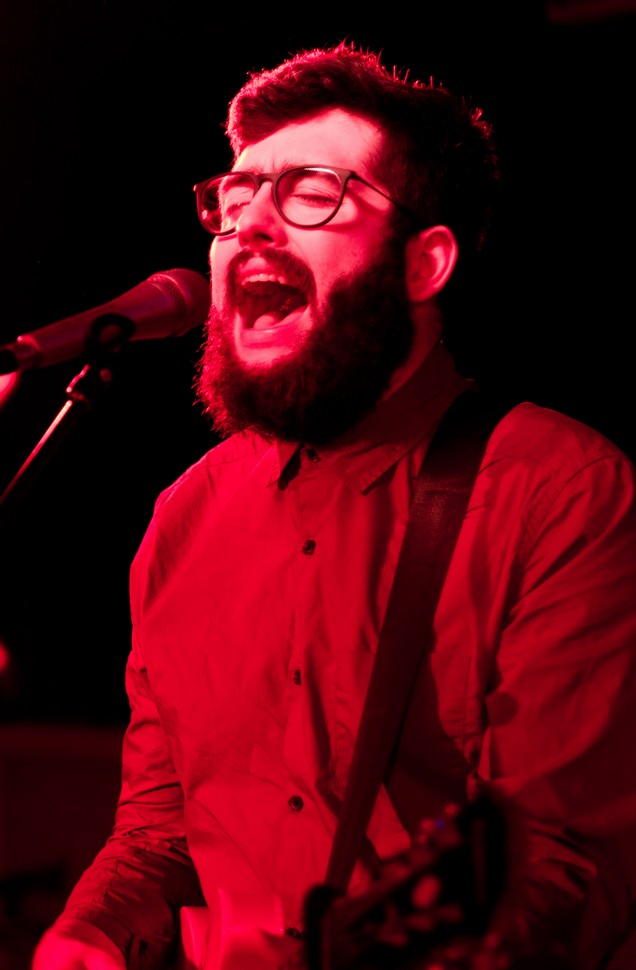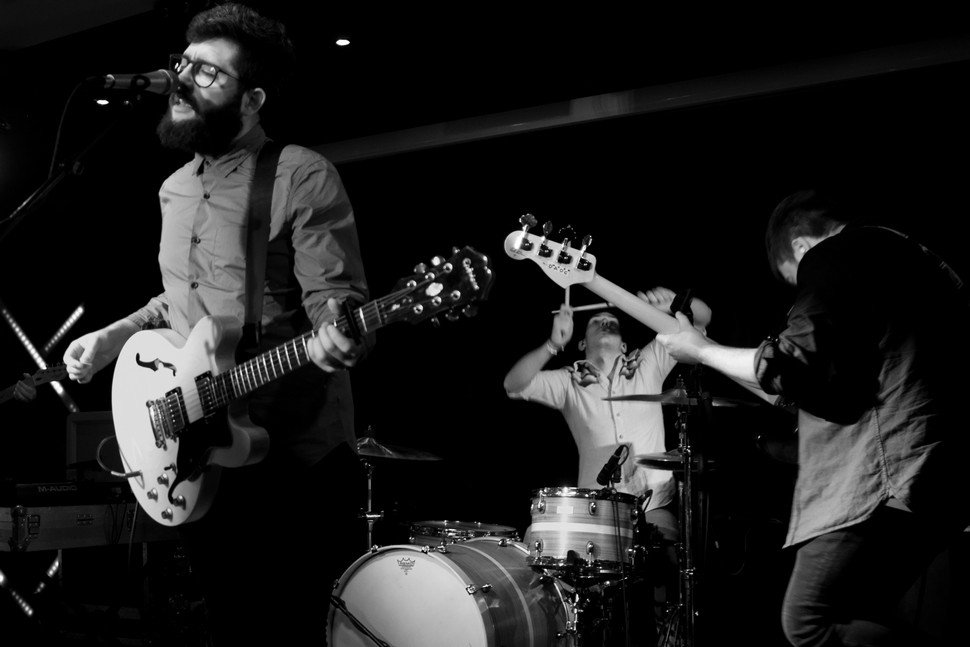 Sadly, it meant missing the set by James Kruman – who is well worth checking out.
Ran down to The Keys to listen to Darlo's Capture, for fans of early The Kooks. Then on to Liberty's to see Para Alta, a talented young band from Hartlepool (formerly known as Palace). Ran into Brian Barnes who programmed the brilliant PinDrop stage at The Central for Middlesbrough Live this year.
Really hope to see Suntrapp [now releasing music under his own name Jake Houlsby] at some point who were in a competing slot at the acoustic stage at TSone.
It was back to The Keys for Lilliput. Such a joyful set. Grins all around…happy band…beautiful harmonies.
Happy crowd

On to see Lisbon at the SU. Some friends who had seen Lisbon recently at festivals opted forWoodenbox.  First time hearing them and I liked it. The danger with trying to see 16+ bands in one day is getting a little distracted. Heard enough to know I would be happy to see Lisbon again.
Psyence were out due to a chest infection so caught a couple of songs by Mouses who filled in brilliantly.
While some friends were waiting for The Lake Poets at TSOne and I was going to try to see Littlemores I got distracted with the thought: eat now or be hungry for the rest of the night. Lovely Mama Mia pizza from Gi Gi's on Linthorpe Road hit the spot and I ate it en route to the Westgarth to catch the noise of a Menace Beach set.
Sad to have missed Collectors Club
but managed to catch a couple of songs by Lovepark at the SU and similar to Lisbon, heard enough to know I would be glad to hear more.
Back to the Westgarth for the surprisingly tiny Law who reminds me of Massive Attack goodness.Happyness kept referring to Sweet Bamboo (instead of Sweet Baboo who was on at TS One) which made me giggle. Stopped for a chat with some friends and got a bit lazy so I will have to find another time to catch The Hosts, Weird Shapes and Hey Rocco.
Pals went to see Brontide at The Keys. Though I loved Stanley Odd at Sumday but decided to try a new band Dancing Years. Sublime! Every piece of the music fit so well together in perfect balance. Singer could barely contain his passion on certain songs and the violin fit around it. Wow. The production value on their ep is also really high too. Thrilled I got the one CD they had with them. They did have to deal with a heckler who just wanted them to have their album out already 🙂
Another lazy moment and didn't catch Eliza and the Bear, another time.
Cattle & Cane played to an appreciative and packed hometown crowd at the SU [cannot wait until thealbum launch in September]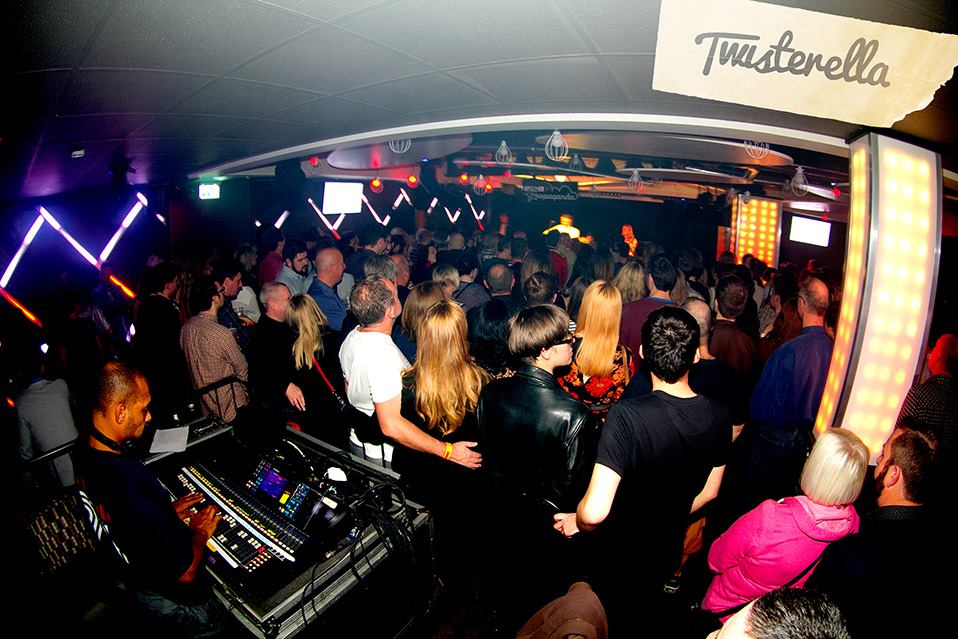 Love Cattle & Cane but I was headed to Libertys where Jake Isaac played a  magical set. Get to itunes immediately for beautiful music to put you in a peaceful mood. Official photo below by Lauren Close.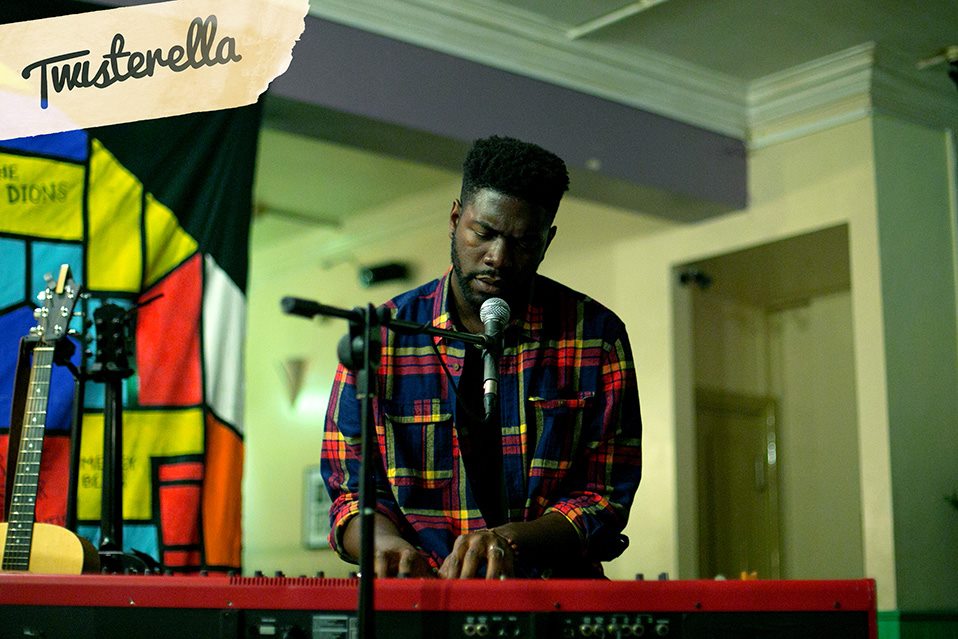 Ignore the quality of the video – this gave the audience chills – Jake Isaac came down into the crowd and serenaded us in the most beautiful way.
After his set made my way to the Westgarth for the last song and a half by Prides including a cover of Roar – see playlist below!
A fantastic day – Thank you to promoters The Kids Are Solid Gold and Pay for the Piano for their awesome work in creating this festival and in bringing us brilliant gigs all year round – cheers fellas – bring on 2015!
Twisterella Festival on Facebook
Twisterella Festival on Twitter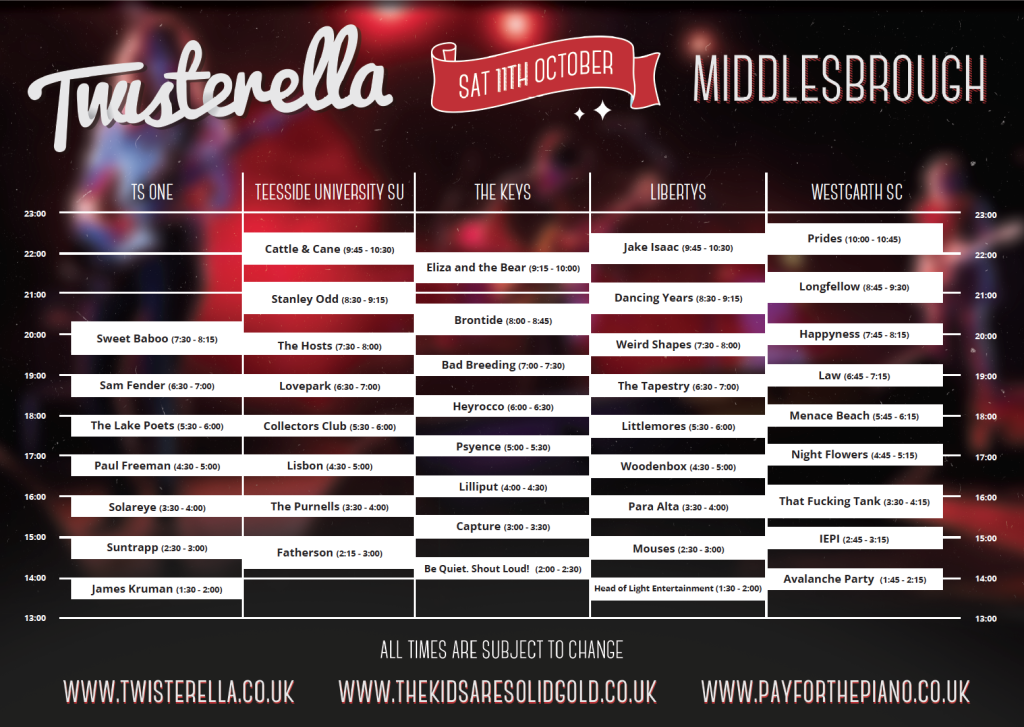 [Post recovered via the awesome Internet Archive Wayback Machine, edited to update a band link]